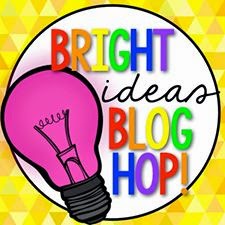 Welcome back! I am so excited to be linking up with other amazing teacher bloggers to bring you so more "Bright Ideas!"
We are a PBIS school (Positive Behavior Intervention and Supports). I am always looking for ways to point out Positive Behavior in my classroom.
One way that I do this is in my weekly newsletter. I have a "boasting box". Each week a few students are recognized for something positive. I call it my "Shout Out" box. The kiddos love seeing their name on our newsletter! It assures me that at least that part of my newsletter is being read!
If you enjoyed this post please consider following me on Facebook, Instagram or Pinterest.

For more bright ideas more than 130 different bloggers, please browse through the link-up below and choose a topic/grade level that interests you. Thanks for visiting!