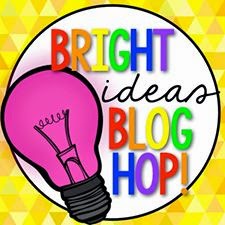 I don't know about you (or okay maybe I have an idea) but I am exhausted by the end of the school year! So, last year I decided to let the kiddos have a turn! I sent home a short letter explaining to the kiddos that it was their turn. If they would like to teach a short lesson, fill out the short slip (they just had to let let me know what they wanted to teach) and return it to school.
This year I had 18 kiddos who wanted to teach. I sorted the kiddos so that 5-6 were teaching each day. I tried to make the lesson diverse for each day. I divided up all of the kiddos who wanted to make some type of food item, those who wanted to teach something active, make a craft, etc. Then, each of those kiddos set up at a different table in our classroom and the rest of the class rotated through the different "teachers" every 15 minutes. I got to sit back and watch and learn a few things myself. Some examples of things the kiddos taught were: making a fruit sundae, making an origami dog head, learning a dance, how to draw the Brooklyn bridge, making finger puppets and doing a science experiment! A good time was had by all and the kiddos got a little bit of an idea what is was like to be a teacher! I even heard one kiddo say (before I went over to intervene) "I wish you people would just listen to me!"
I think that we all learned a little something! 😉
If you enjoyed this post please consider following me on
Facebook
,
Instagram
or
Pinterest
.
For more bright ideas check out the link up below! Have fun! 🙂