Oh my goodness! Oh my goodness! I am so excited about this ADORABLE book! I even moved out of my comfort zone to create a *gasp* math freebie! This book is a great math read aloud that lends itself really well to a little data collection and graphing activity! Read on to see what has inspired me…
This post does contain affiliate links. If you use the link I will receive a small commission at no cost to you. Thanks so much for your support.
Math Read Aloud: I Need a Hug by Aaron Blabey


Hello!  So happy to see you!  I am so excited about this adorable book by Aaron Blabey called I Need a Hug!  I love Aaron Blabey's books this one is no exception!  Just check out this adorable book trailer:
In this fun math read aloud, an adorable porcupine just wants a bit of a cuddle? Can he find it? So, how does this book lend itself to data collection and graphing? So glad that you asked!
Data Collection and Graphing Activity
So, before you read this adorable book, have your students conduct a bit of a survey, or, you could conduct it yourself with your class. Ask the question: Would you rather hug a porcupine or kiss a snake? Then, collect the data by using tally marks. Use the data collected to create a graph! Easy peasy. If you are feeling really adventurous and your fellow teachers are game, have your kiddos go to different classrooms to take their poll, or they could even ask their peers at lunch! Who knew data collection could be so fun! Of course, this lends itself to a big WHY? We had an awesome discussion! The kiddos really got a few giggles out of our conversation.
Read the Story!
Of course, the next step would be to read the story. The trailer above kind of gives it away. All of my students loved this story. We ended with big "AWWWWWWWW" and lots of warm-fuzzy feelings. It is one of our favorites this year!
Don't have this math read aloud yet? You can get it here (this is an affiliate link. I do receive a small commission at no cost to you. I use this to fund other books for my blog posts and freebies!):
Now, the moment you have been waiting for! The Data Collection and Graphing Freebie! You can find it HERE: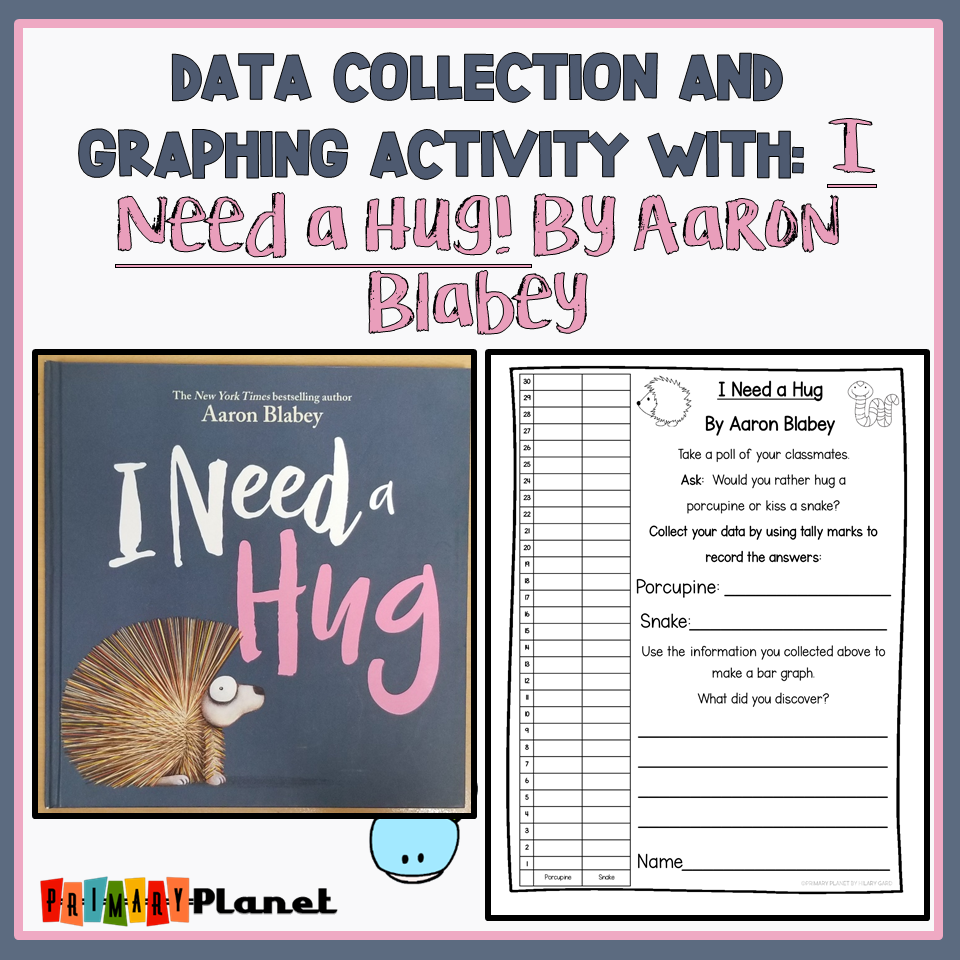 Looking for other great books and freebies to use in your classroom? I have MANY blog posts about great books that I use in my classroom and they ALL include freebies! You can find them
HERE
and
HERE
!
Too long to read now? Pin it and read it later! Sharing is always awesome as well!
Did you enjoy this fun Data Collection and Graphing Activity? I am always creating and sharing freebies with my newsletter subscribers! Want more? Sign up here: