Hello all! Thanks so much for "hopping" by today!
Now that we are back in school, I am working on setting up our classroom routines and procedures (as we all are I am sure).
So, for Reading Workshop (I use the Daily 5 framework tweaked to work the best for me) once we have some stamina built up I start in with mini-lessons!
We have so much to cover don't we?
So, I usually start with Check for Understanding and back up and re-read.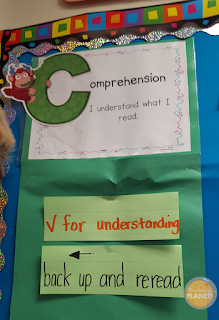 I do this lesson several times, so I always try to pick books that I love.
Case in point: Beware of the Frog by William Bee.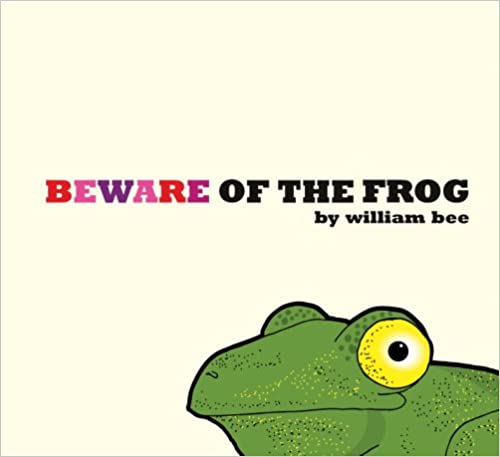 This book is great! It is perfect for Check for Understanding because it has a repetitive plot (with a fun twist at the end), but the characters change.
The kiddos love this book and so do I! We can't believe that a little frog could be such good protection for poor Mrs. Collywobbles who lives next to a big, dark, scary wood full of creatures who come out to do her harm!
I start by modeling that I turn several pages before I start reading and put in the bookmark.
When I get to the bookmark, I stop and ask myself two questions:
Of course the kiddos like to help answer the questions as well!
Then, I move the bookmark a few more pages and repeat the process.
Of course, I model at some point that I can't remember what is happening in the story. Usually at least one of the kiddos knows how to solve that problem! Go back and re-read!
So, we go back together and make sure we understand what is happening in the story before we go on.
Then, when we get to the end of the book, we do a retell using all of the questions on our Mr. Check-in bookmark.
Of course, the kiddos then get a chance to practice with their partners and then on their own during Read to Self.
We use this strategy all year long during our reading workshop time.
The kiddos get really good at it!
Thank so much for stopping by and seeing a bit of what goes on in Reading Workshop!