I LOVE Valentine's Day. But, if your school is anything like mine, there isn't a lot of time for Valentine's Day!
I have a fun Valentine's Day Gift Idea that you can incorporate right into your Writer's Workshop or Writing Center for the big day!
This year for Valentine's Day, I got my kiddos:
Fun blank books I found in the Dollar Spot at Target!
Fun Scentos Pens that I found at Meijer,
and
a fun Valentine's Day themed Writing Prompt Cootie Catcher!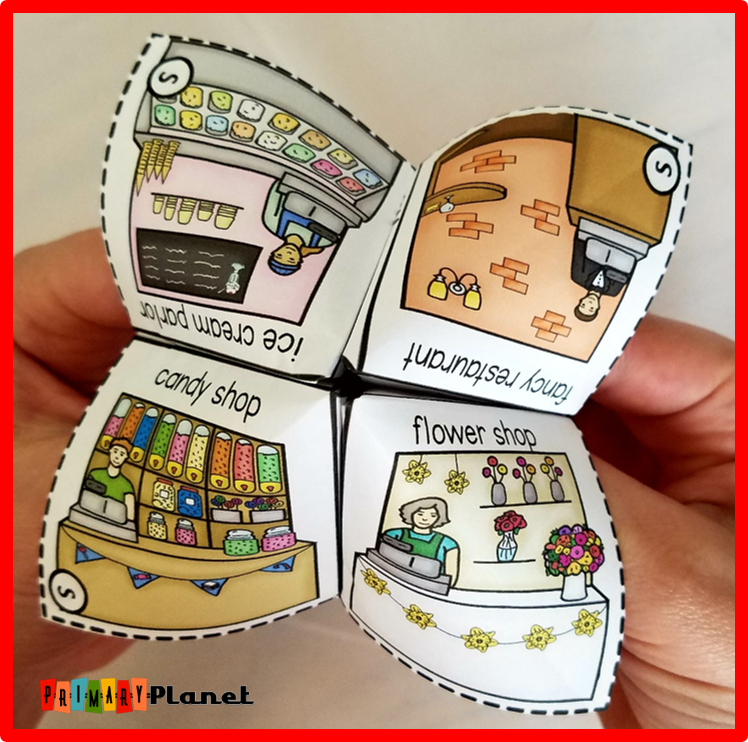 Each section of the cootie catcher has a different story element for your kiddos to write about! Setting, Characters, Action (Plot).
The kiddos choose a setting, move the cootie catcher, choose a character (or a few), then lift up their final character and choose an action!
Then, they write!
These are also great to get your kiddos just telling each other stories!
I have several in my writing center and my kiddos LOVE them!
Of course, what kiddos don't love Cootie Catchers?
If you love these and would like to use more of them in your classroom, I have several sets in my store
HERE!
You can get your Valentine's Day Cootie Catcher Freebie just by signing up for my e-mail list below!
(It's not the only freebie you'll get either!)