Where are you on the homework / no homework debate? Read on!
To send homework or to not send homework? That is the question!
How do you do reading homework? I think that for some people, reading logs are a dirty word. I am on the fence about "homework". I make it clear to my parents at the beginning of the school year that any homework that I send home is optional. They can choose whether or not their children complete it. (Only exception is if I send something home that a child does not complete during class time). I am required to send home some. I also don't grade it. If a child brings it back, they get a point for bringing it back. If they don't, they don't lose any points. It works for me. The parents are aware of any strengths/weaknesses their children have and I encourage the extra practice if they feel their child needs it.


Student accountability for Nightly Reading- No homework version
That being said, I really, really encourage my students to read every night. Study after study shows that reading is a large predictor of school success! One way that I hold students accountable for reading at home is to talk about what we are reading. I share with my students what I am currently reading and I encourage the kiddos to share what they are reading as well! One thing that my kiddos LOVE is finding and sharing our vocabulary words in the things that they are reading! If they find one of our weekly vocab words (past or present), they may read the sentence or passage aloud to the class. They leave out the word, then call on students to figure out what word it is. Then they read it again with the word in it! We also do book recommendations, bring in books from home to do book picnics, and I am starting a LOOK WHO GOT CAUGHT READING! Bulletin Board. I will encourage parents to send me authentic pictures of their child reading, then print them and hang them on our bulletin board in the hallway!


Student accountability for Nightly Reading- Homework version
Another way that I hold students accountable is with reading logs and reading responses. I have created these reading logs and reading challenges that make keeping track of at-home reading fun, not tedious. I have several different versions to fit your teaching style!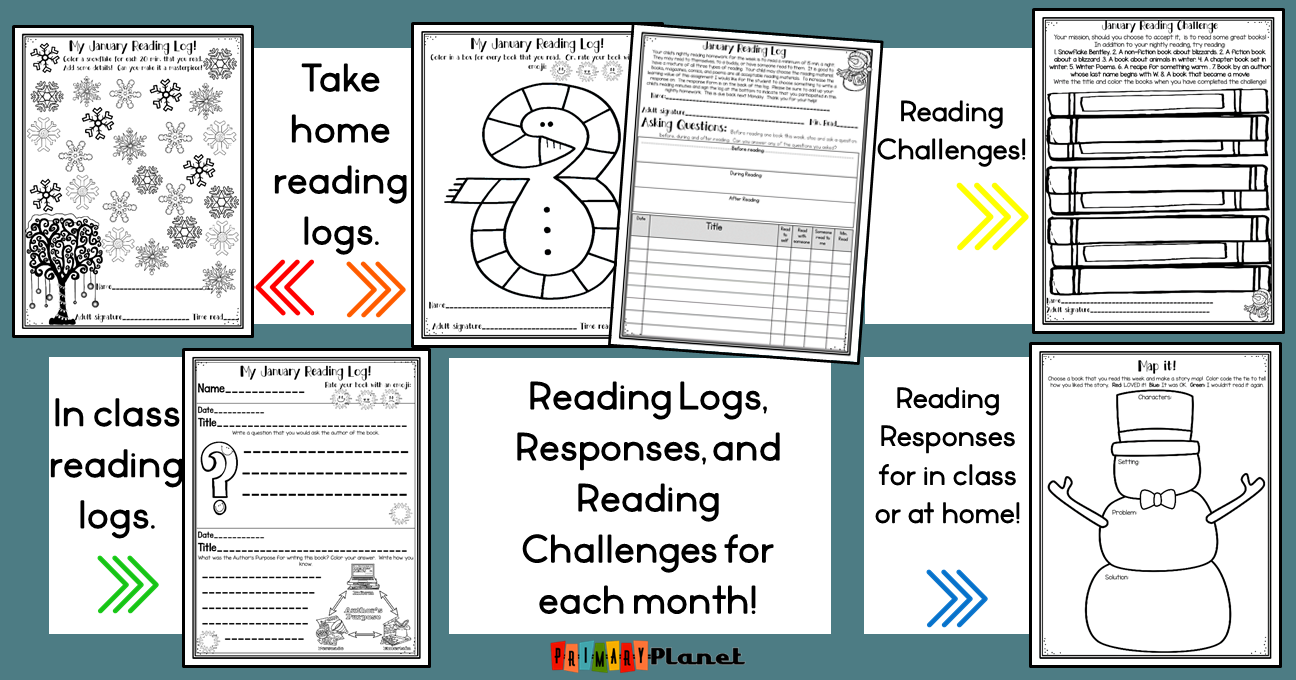 This handy product also contains in-class reading logs, Reading Challenges, and Reading Responses that could be used in class or at home.

I also have some really fun Digital Reading Logs! These are perfect for distance learning!






Click on the picture above to check them out, or pin the image below to save for later!


Looking for other reading ideas? You can find ALL of my reading-related posted HERE!
Like what you see? Don't miss out on anything by subscribing to the Primary Planet's newsletter!