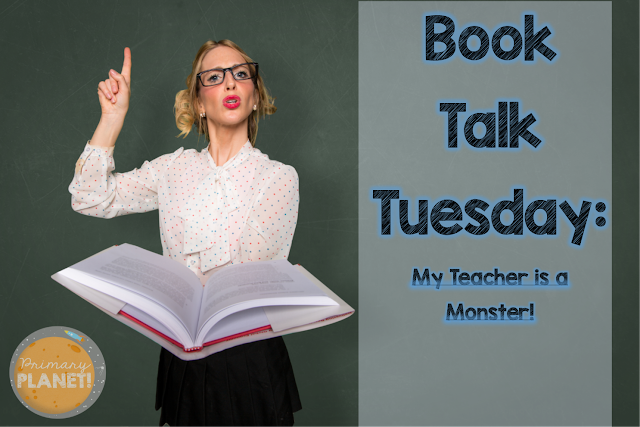 This post contains an affiliate link. See below!
Click on the picture for a video of the story! (Note: it is not my video!)
Hello again! Thank you so much for dropping by my humble little corner of Cyberspace!
Today I want to share with you an adorable book by Peter Brown! My Teacher is a Monster (No, I'm Not!)
The main character Bobby is one of those "happy little classroom challenges". His teacher Ms. Kirby is known to do a little stomping and a little roaring!
But one day, they run into each other at the park, and a gust of wind changes everything.
Bobby decides that maybe Ms. Kirby isn't a monster after all!
Paper airplanes factor into this story, so it would be a perfect time to teach your kiddos how to make paper airplanes! How fun would it be to have paper airplane races at recess? You could also do some measuring of how far the airplanes go. STEAM at it's best!
Here is a great website for printing different paper airplane templates!
HERE!
You can click on the affiliate link below to get your own copy of My Teacher is a Monster!
The link above is an Amazon Affiliate link. If you would like to get your own copy you can click the link and go straight to Amazon. If you make a purchase from Amazon I will receive a small commission at no cost to you. Thank you for your support!
And now, what you have been waiting for! FREEBIE!
Thank you so much for stopping by! Check back next week for another Book Talk Tuesday!